Friday, December 31, 2010
Updates and other random Rush stuff: year-end edition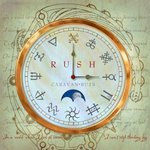 There's no doubt about it; 2010 was an epic year for Rush. The year started out quietly and then exploded in the Spring with the announcement of a new tour, the premiere of the long-awaited Rush documentary Rush: Beyond the Lighted Stage at the Tribeca Film Festival on April 24th, the announcement of the band's next studio album Clockwork Angels, the release of 2 new tracks from that album on June 1st and the big Time Machine Tour kickoff in Albuquerque on June 29th. On top of all that the band received a number of major accolades including induction into the Canadian Songwriters Hall of Fame on March 28th and a star on the Hollywood Walk of Fame on June 25th.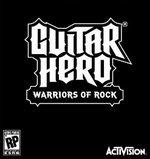 The Summer of 2010 was dominated by Rush's highly successful Time Machine Tour which made its way across the US and Canada from June through September, ending in October with a 4-date South American run. Come Fall, the Classic Albums 2112/Moving Pictures documentary premiered on VH1 Classic with a DVD release shortly thereafter, the band was featured on VH1's Greatest Music Artists of All Time list, 2112 was showcased as the centerpiece of the Guitar Hero: Warriors of Rock video game, the band was featured in a major CNN interview with John Roberts, and a Rush t-shirt was featured in an AT&T high speed internet commercial. The band was showered with even more accolades towards the end of the year when they were named the Legend of Live at the 2010 Billboard Touring Awards on November 4th, and received the Living Legend award at the Classic Rock Awards on November 10th. They then capped off the year by announcing a 2011 leg of their Time Machine Tour which would include a European stint along with several US and Canadian cities that were missed on the 2010 tour.
In my last poll I asked everyone which of the 13 North American dates announced so far on the 2011 tour they would be attending. It looks like the Cleveland and New York City dates are the most popular with 17% and 13% of the vote respectively. You can view the complete results here. For my next poll I thought I'd ask everyone which of the many awards that Rush received in 2010 do you think was the most significant; induction into the Canadian Songwriters Hall of Fame, receiving a star on the Hollywood Walk of Fame, being named the Legend of Live at the 2010 Billboard Touring Awards, or receiving the Living Legend award at the Classic Rock Awards. Take the poll and let us know.
The unprecedented success of Rush's 2010 Time Machine Tour is a big part of the reason they have decided to extend the tour into 2011. The tour made Pollstar.com's list of the Top Tours of 2010. It was number 40 on the list of the Top 50 Worldwide Concert Tours, grossing about $32.1 million; and number 26 on the list of the Top 50 North American Tours, grossing around $26.4 million.
It's hard to believe, but 2011 stands to be just as epic of a year for Rush as 2010 was. The Rush documentary Rush: Beyond the Lighted Stage is nominated for a Grammy Award and the band kicks off their 2011 Time Machine Tour in late March where they'll be filming their April 15th show in Cleveland for their next live DVD - the first ever full-length US Rush show to be filmed for video release. So it's likely we'll see a live DVD release later in the year along with the band's Clockwork Angels album, although it's possible we'll have to wait until early 2012 for that. New tour, new live DVD, new album ... what more could a Rush fan ask for?! Bring on 2011!
Something else we could potentially see in 2011 is another reissue of Rush's entire back catalog. This was mentioned briefly in a Prog magazine article earlier this year but no details were given. From what I've been hearing lately, this will coincide with the release of Clockwork Angels and include Rush's entire catalog up through and including Vapor Trails.
The first thing we'll be looking for in the New Year is the official announcement of cities/dates from Rush regarding the summer portion of the 2011 Time Machine Tour. So far we know that the band will be hitting New Orleans, Austin, Los Angeles, Vancouver and several other cities in the West/Southwest but we don't have any specific dates/venues yet. There's also a rumor going around that Rush will be playing a June 4th date in Barcelona based on this listing at eventful.com. I've been informed by Rush's management that this rumor is false and that there will be no Barcelona date unfortunately.
As I'd mentioned above, the Rush documentary Rush: Beyond the Lighted Stage is up for a Grammy Nomination for Best Long Form Music Video. Filmmakers Scot McFadyen and Sam Dunn were recently asked about the nomination and said the following:
We are very proud to be nominated for this film. Rush has been nominated for seven Grammys in the past and never won. So we are hoping to bring this one home for the boys.
We also learned just yesterday that the documentary was the number 2 bestselling music video of 2010 according to Neilsen SoundScan, and the bestselling overall for a rock band with 118K units sold.
Rush's July 13th show at the Molson Amphitheatre in Toronto made EyeWeekly.com's list of the best concerts of 2010 (thanks Kelly M). Here's what they said:
"With the Moving Pictures portion of the show out of the way - not to mention Peart's obligatory but still jaw-dropping rotating-kit drum solo - Rush get even more sneaky, denying us the 'woah woah!' last-verse acceleration of 'Closer to the Heart' by suddenly downshifting into a slower arrangement; later in the encore, they apply a oompah-loompah polka intro to 'La Villa Strangiato' and, most radically, perform the first half of their 1971 Sabbath-worshipping screed 'Working Man' as an after-hours blues-club swing. Taken individually, these digressions may just seem like random joking around, but collectively, they teach a valuable lesson about maintaining one's inspiration and vitality 40 years into a career. Whether your job is working the customer-service line at a call centre or singing some of the world's most beloved rock anthems to arena crowds of 16,000 every night, you're eventually going to get sick of doing the same thing day-in, day-out. By taking such great liberties with their most famous songs - and investing newer material like the literally explosive set closer 'Far Cry' with a force that belies their pushing-60 ages - Rush effectively ensure this latter phase of their career amounts to something more meaningful than mere classic-rock karaoke."
Coincidentally, I just finally received the attendance figures for this show from reader Heiko. You can check them out in the tour section.
Rush's 1981 classic Moving Pictures album will be the subject of an hour-long In The Studio with Redbeard rockumentary radio show which will air this upcoming week and also be available for listening online this coming Monday, January 3rd. The show will feature interview segments with all 3 members of Rush presumably from past In The Studio interviews where they discuss the album. Moving Pictures is the centerpiece of Rush's Time Machine Tour where they play the entire album front to back. The album will celebrate its 30th anniversary on February 12th of next year. Judging by past In The Studio album anniversary shows, it's not expected that any new interview segments will be included in the program but it should be a good listen nonetheless. You can listen to a short preview segment at the In The Studio website.
Rush's 2112 made Gibson.com's list of The 10 Greatest Concept Albums of All Time coming in at #9:
Prog-rock and heavy metal were fused more brilliantly than ever on this conceptual effort, which proved to be Rush's breakthrough album. Spanning one full album-side, the 20-minute title track presented a harrowing portrait of a world in which individual expression is crushed at every level. Alex Lifeson's metal riffs gave the music a hard edge that distinguished it from the flighty tendencies of Rush's British prog-rock counterparts. Today, many of the album's themes seem prescient.
The Peacemaker: L.A. Gang Wars is a new five-part A&E mini-series which chronicles street gang mediation in South Central Los Angeles. The series is executive produced by rapper/actor Ice-T who also recorded the show's theme song which include a sample of Rush's Tom Sawyer. Thanks to Power Windows for the heads up.
Rush made BlogCritic Scott Dietche's list of his Favorite Tunes of 2010. Rush even got their own special category:
Best 2010 song by a three-man Canadian power trio:
Rush - Caravan. Since any Rush song would by default go near the top of my yearly lists, I carved out their own category. Long after their contemporaries are playing third stage at the local Corn Dog festival, Rush are more popular now than ever. "Caravan" features one of their best in-song jams, proving they still have it, and then some.
Earlier this year Ben Sommer launched his music discovery podcast and blog Bands Like Rush where bands that have some kind of connection or similarity to Rush are interviewed. Ben happens to also be an accomplished musician himself and recently released his very own album of edgy, political prog rock titled America'd which you can check out at this link. Ben also promises to have many new Bands like Rush podcasts in the new year. Thanks Ben!
On this last Friday updates post of 2010 I leave you with a look back at Rush's extraordinary CNN interview with John Roberts:
What were your favorite Rush moments from 2010? Please share in the comments. Have a safe and happy New Year everybody!